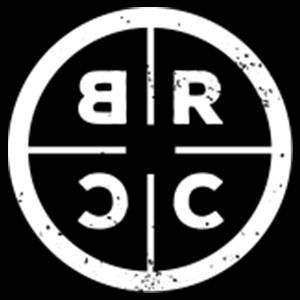 Mat Best joined the Army at the age of 17 and deployed five times to Iraq and Afghanistan with the 2nd Ranger Battalion, 75th Ranger Regiment. After leaving military service, Mat deployed to a variety of overseas locations as a contractor during his five years with the CIA. Mat graduated with a Bachelors Degree in Liberal Arts, and began creating satirical videos and building brands like Article 15 Clothing, Leadslingers Spirits, the Drinkin' Bros Podcast, and Black Rifle Coffee Company. Mat is the Vice President for BRCC.

Mat's coffee club subscription
Form
Whole bean
Ground Bean
Whole bean
Rounds
Roast
Best of BRCC
Light Roast
Medium Roast
Dark Roast
Extra Dark Roast
Best of BRCC

(4 Bag Rotation)
SILENCER SMOOTH ROAST
SILENCER SMOOTH COFFEE ROUNDS
JUST BLACK ROAST
AK-47 BLEND
FREEDOM ROAST
JUST DECAF ROAST
CAF COFFEE ROUNDS
JUST BLACK COFFEE ROUNDS
AK-47 BLEND COFEE ROUNDS
FREEDOM ROAST COFFEE ROUNDS
JUST DECAF COFFEE ROUNDS
BLACKBEARD'S DELIGHT ROAST
BEYOND BLACK ROAST
FREEDOM FUEL ROAST
BLACKBEARD'S DELIGHT COFFEE ROUNDS
BEYOND BLACK COFFEE ROUNDS
FREEDOM FUEL COFFEE ROUNDS
MURDERED OUT COFFEE ROAST
Be like Mat and join the Black Rifle Coffee Club today! Mat is subscribed to the Best of BRCC, which offers a different combination of high quality BRCC coffee every month.
100% Satisfaction Guarantee & Free Returns
Mat's Favorite BRCC Products
"AK-47 is a badass blend." -Mat

We've put together a blend so fine even Kalashnikov would be proud of it. Crafted with expertly roasted Colombian and Brazilian beans, we present the indestructible AK-47 Espresso Blend.
"I designed this shirt as a tribute to the Ranger Regiment.
RLTW!" -Mat
All BRCC Shirts are printed by our in-house team in Salt Lake City, Utah.
"I love how Mat looks in this hat. #wifecardio" -Mat's wife Noelle.
This grey-mesh trucker hat features the BRCC rifle, overlaid on the best flag on the planet!

A humble reminder of all of our fellow brothers and sisters who have paid the ultimate price for our freedom, and those of us still here to remember them.
Who knew you could play Christmas music with bullets? We did...
A Day in the life with mat