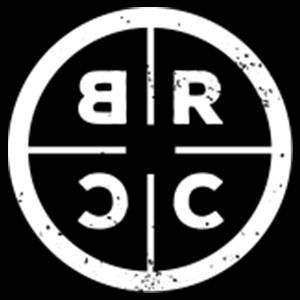 A Michigander by birth, Logan Stark joined the United States Marine Corps shortly after graduating from Greenville High School. After completing Marine Corps Boot Camp, Logan trained as an Infantry Assault-man with the 2nd Battalion, 5th Marines out of Camp Pendleton, CA. As a Scout Sniper, he went on to complete two more deployments, one to Okinawa, Japan, and one to Sangin, Afghanistan.
After his time in the Marine Corps, Logan earned a degree in Professional Writing from Michigan State University. While at school, he directed a film entitled "For the 25," which focused on his deployment to Afghanistan. This project led to articles with USA Today and the New York Times' "At War" Blog...and ultimately his role with Black Rifle Coffee Company.
Currently, Logan is the Producer of Content at BRCC and is in charge of the creation and dissemination of social media content.

Logan's COFFEE Club subscription
Form
Whole bean
Ground Bean
Whole bean
Rounds
Roast
Best of BRCC
Light Roast
Medium Roast
Dark Roast
Extra Dark Roast
Best of BRCC

(4 Bag Rotation)
SILENCER SMOOTH ROAST
SILENCER SMOOTH COFFEE ROUNDS
JUST BLACK ROAST
AK-47 BLEND
FREEDOM ROAST
JUST DECAF ROAST
CAF COFFEE ROUNDS
JUST BLACK COFFEE ROUNDS
AK-47 BLEND COFEE ROUNDS
FREEDOM ROAST COFFEE ROUNDS
JUST DECAF COFFEE ROUNDS
BLACKBEARD'S DELIGHT ROAST
BEYOND BLACK ROAST
FREEDOM FUEL ROAST
BLACKBEARD'S DELIGHT COFFEE ROUNDS
BEYOND BLACK COFFEE ROUNDS
FREEDOM FUEL COFFEE ROUNDS
MURDERED OUT COFFEE ROAST
Be like Logan and join the Black Rifle Coffee Club today!
100% Satisfaction Guarantee & Free Returns
Logan's Favorite BRCC Products
Let other subpar coffees clamor for your attention. Silencer Smooth operates on another level. It's the quiet professional.

Black Rifle is my coffee company. There are many who try to be like it, but this one is mine.
This shirt is for fighting.
This shirt is for fun.RIP Gunny.
C'mon, it's a mug shaped like a grenade — if you're not sold already, you're probably running late for a meeting at your safe space.

Because America, That's Why!
A Day in the life with Logan