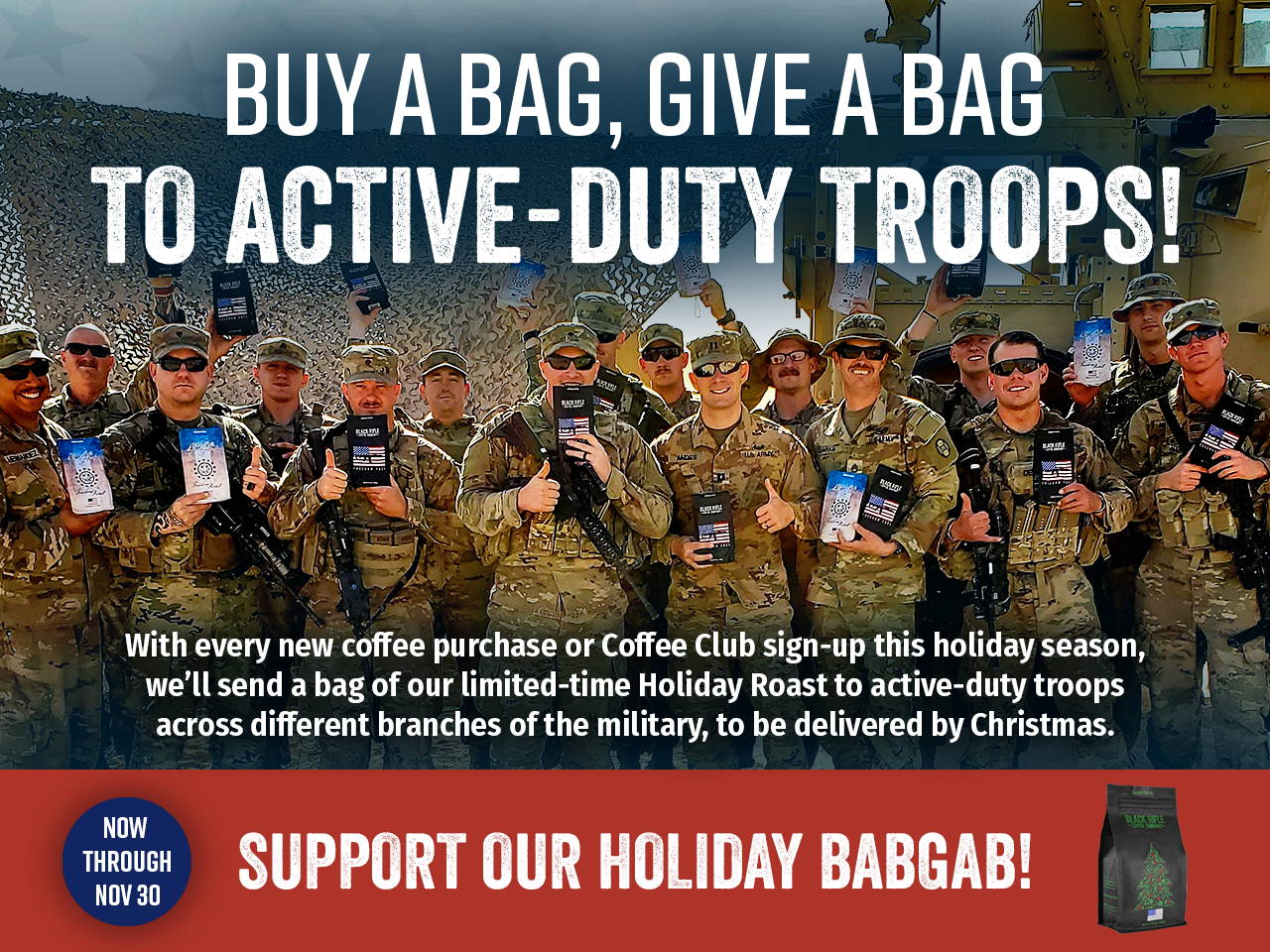 Serving More than just coffee
November is a time for all of us at BRCC to honor and give thanks to those who've served and continue to serve our country. To give back to those serving over the holidays, we're bringing back our signature BABGAB event, which has uplifted tens of thousands of deployed troops over the years.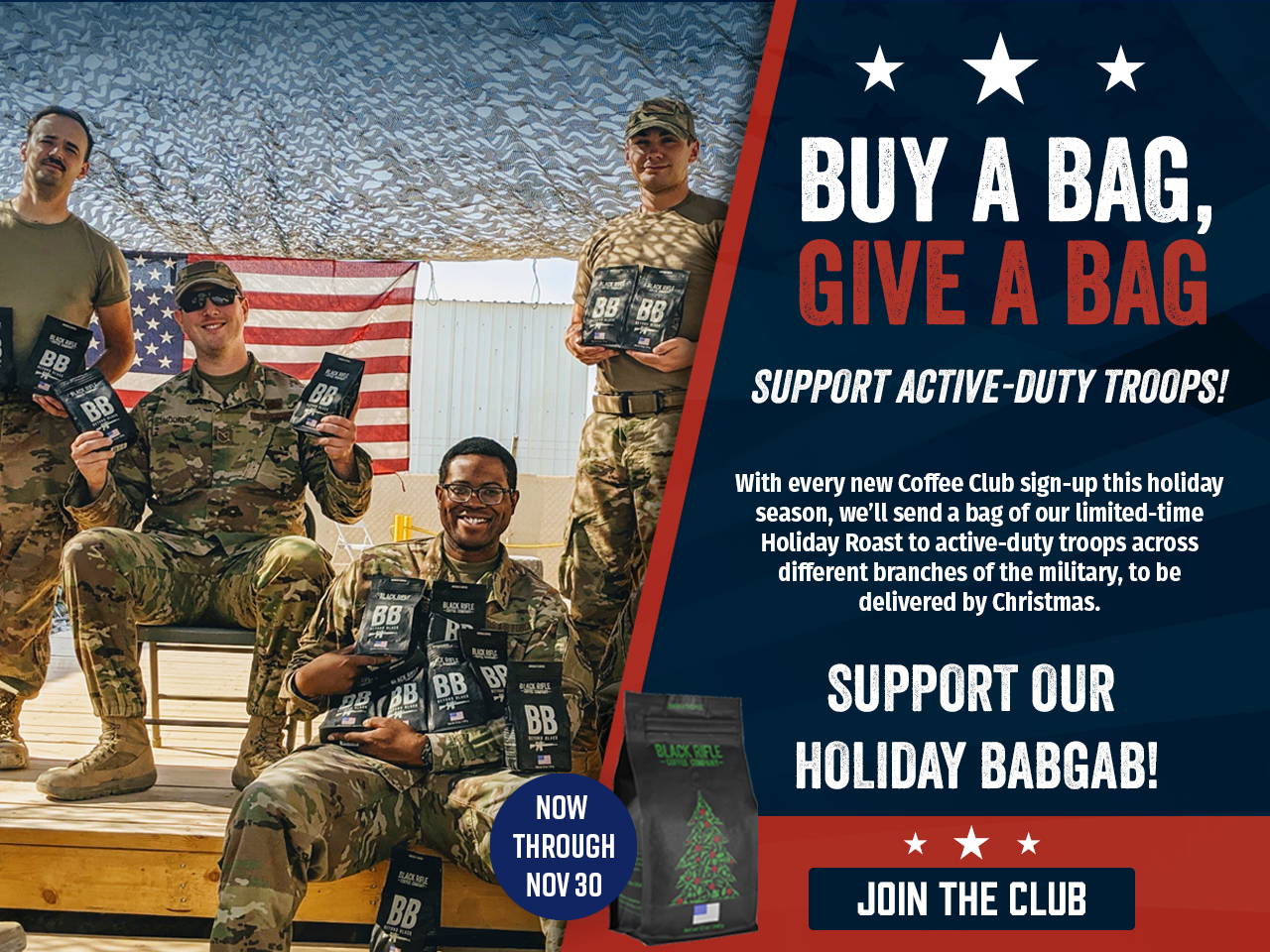 How Many People Are You Ordering For?
Home
I'm ordering for 1 - 5 people
Office
I'm ordering for 6+ people
Select How Many Bags
Select How Many Boxes
12 oz of coffee per bag
12 servings per box
5 pounds of coffee per bag
96 servings per box
Select Delivery Frequency