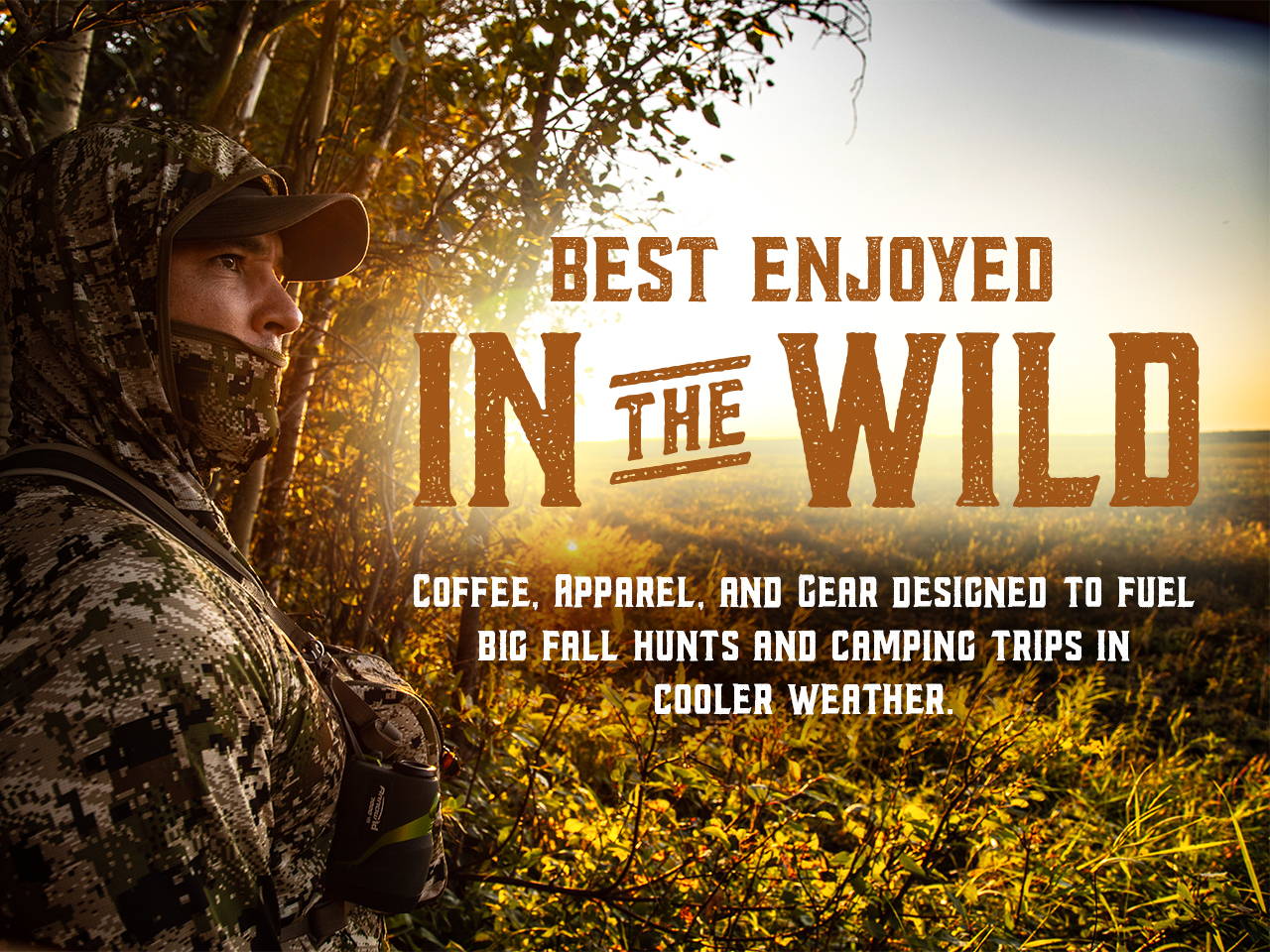 Caffeinate Your Hunt With America's Coffee
Fall is fast approaching, and we're excited to introduce a new collection of apparel and gear to help you enjoy America's Coffee in the wild. Gear up with our new releases, designed to fuel big fall hunts and camping trips in cooler weather.
step 2: choose your texture
step 3: choose your beans
step 4: how much? how often?
step 4: how much? how often?
HOW OFTEN?
Select how often you want this awesomeness to show up at your door. Change your subscription at any time.