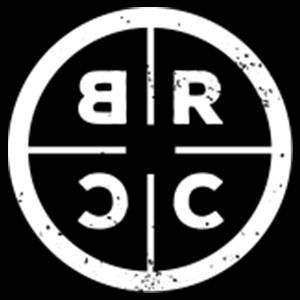 I started Black Rifle Coffee Company to provide a high-quality, roast-to-order, coffee to the pro-2A and veteran communities. Between deployments to Iraq and Afghanistan, I was working to refine both my coffee roasting and my firearms skills. I have spent over a decade researching coffee, refining my roast profiles, and (of course) drinking what I roast. Black Rifle Coffee Company is quite literally the combination of my two favorite passions. I take pride in the coffee we roast, the veterans we employ, and the causes we support.
Evan's Coffee Subscription
Form
Whole bean
Ground Bean
Whole bean
Rounds
Roast
AK-47 BLEND
Light Roast
Medium Roast
Dark Roast
Extra Dark Roast
Best of BRCC

(4 Bag Rotation)
SILENCER SMOOTH ROAST
SILENCER SMOOTH COFFEE ROUNDS
JUST BLACK ROAST
AK-47 BLEND
FREEDOM ROAST
JUST DECAF ROAST
CAF COFFEE ROUNDS
JUST BLACK COFFEE ROUNDS
AK-47 BLEND COFEE ROUNDS
FREEDOM ROAST COFFEE ROUNDS
JUST DECAF COFFEE ROUNDS
BLACKBEARD'S DELIGHT ROAST
BEYOND BLACK ROAST
FREEDOM FUEL ROAST
BLACKBEARD'S DELIGHT COFFEE ROUNDS
BEYOND BLACK COFFEE ROUNDS
FREEDOM FUEL COFFEE ROUNDS
MURDERED OUT COFFEE ROAST
Be like Evan and join the Black Rifle Coffee Club today!
"I'm subscribed to AK-47 coffee because it's a great blend for an espresso or pourover. My wife enjoys her pourover, and I make my morning espresso every day." -Evan
100% Satisfaction Guarantee & Free Returns
Evan's Favorite BRCC Products

"Coffee, or Die" Six-Cup Classic CHEMEX® Coffee Maker

At BRCC, we strive to make each cup as dangerously perfect as we can. That's why we're excited to bring you the "Coffee, or Die" Six-Cup Classic CHEMEX Coffee Maker.
"I designed this mug to be the perfect coffee drinking mug. The light color allows you to see through the coffee, it has a thumb rest, and is the perfect size for a 400g cup of coffee." -Evan

Designed by BRCC founder and CEO Evan Hafer, this limited-run Coffee Club Handmade Mug is a high-quality mug for our high-quality members to drink their high-quality coffee.
BRCC Company Logo Patch Hat
"I love this straightforward, awesome design. Here it is in black and white: BRCC." -Evan

The classic trucker hat gets another fine showing with the BRCC Company Logo Patch Hat. Available in heather gray with royal mesh, black with black mesh, and black with white mesh, you can rep BRCC at everything from casual get-togethers to black-tie affairs.
"I want people to know, when they step into the company, that this is owned by the veteran community. "
Evan's Alter-Ego, the one and only...Instructor Earl
A Day In the Life With Evan