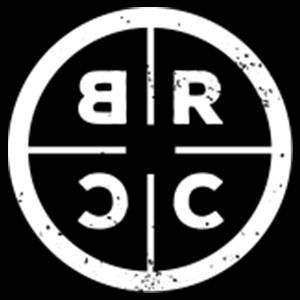 Sgt. Avila joined the U.S. Army in 2004 as an Infantryman, deploying to Iraq in 2007. On May 14, 2007, his vehicle was struck with a 200 lb IED, resulting in burns to 75% of his body and amputation below the knee of his right leg.Upon retiring from the U.S. Army in 2010, Sgt. Avila never allowed his injuries to slow his success. Powering through his injuries, he became the current world record holder for the World Association of Bench and Deadlift in the Paralympics category. He also started his own consulting firm, 5 Toes, and dedicated his life to serving his fellow veterans. Sgt. Avila now serves as a liaison for Sons Of The Flag, helping other wounded warriors through their recovery process as well. He continues to motivate wounded veterans and seeks to educate the public about veteran issues through numerous public speaking events and is a sought after motivational speaker.

Crispy's Coffee Club Subscription
Form
Whole bean
Ground Bean
Whole bean
Rounds
Roast
Best of BRCC
Light Roast
Medium Roast
Dark Roast
Extra Dark Roast
Best of BRCC

(4 Bag Rotation)
SILENCER SMOOTH ROAST
SILENCER SMOOTH COFFEE ROUNDS
JUST BLACK ROAST
AK-47 BLEND
FREEDOM ROAST
JUST DECAF ROAST
CAF ROAST
ORGANIC
CAF COFFEE ROUNDS
JUST BLACK COFFEE ROUNDS
AK-47 BLEND COFEE ROUNDS
FREEDOM ROAST COFFEE ROUNDS
JUST DECAF COFFEE ROUNDS
BLACKBEARD'S DELIGHT ROAST
BEYOND BLACK ROAST
FREEDOM FUEL ROAST
BEYOND BLACK COFFEE ROUNDS
FREEDOM FUEL COFFEE ROUNDS
MURDERED OUT COFFEE ROAST
Be like Crispy and join the Black Rifle Coffee Club today! Crispy is subscribed to 1 bag of Organic and 1 Bag of Freedom Roast whole bean, 'Merica!
100% Satisfaction Guarantee & Free Returns
Crispy's Favorite BRCC Products
Freedom Fuel Limited Edition Texas Roast

Everything is bigger in Texas.
Whether you're headed out to the ranch, range, or rig, this coffee will stand alone against your slow morning drive.

Things to always do: Show your support for BRCC, America, and the Second Amendment in comfort and style with the new Texas SBR Flag Shirt.
Things to never do: Mess with Texas!

BRCC Porcelain Coffee Cup
At BRCC, we love rough-and-tumble products that are built to last. However, sometimes, a little refinement goes a long way.
Not all heroes wear capes - Crispy is the definition of heroism, grit, and inspiration.
"They fight not for the lust of conquest. They fight to end conquest. They fight to liberate." -- President Franklin D. Roosevelt
A day in the life With Crispy