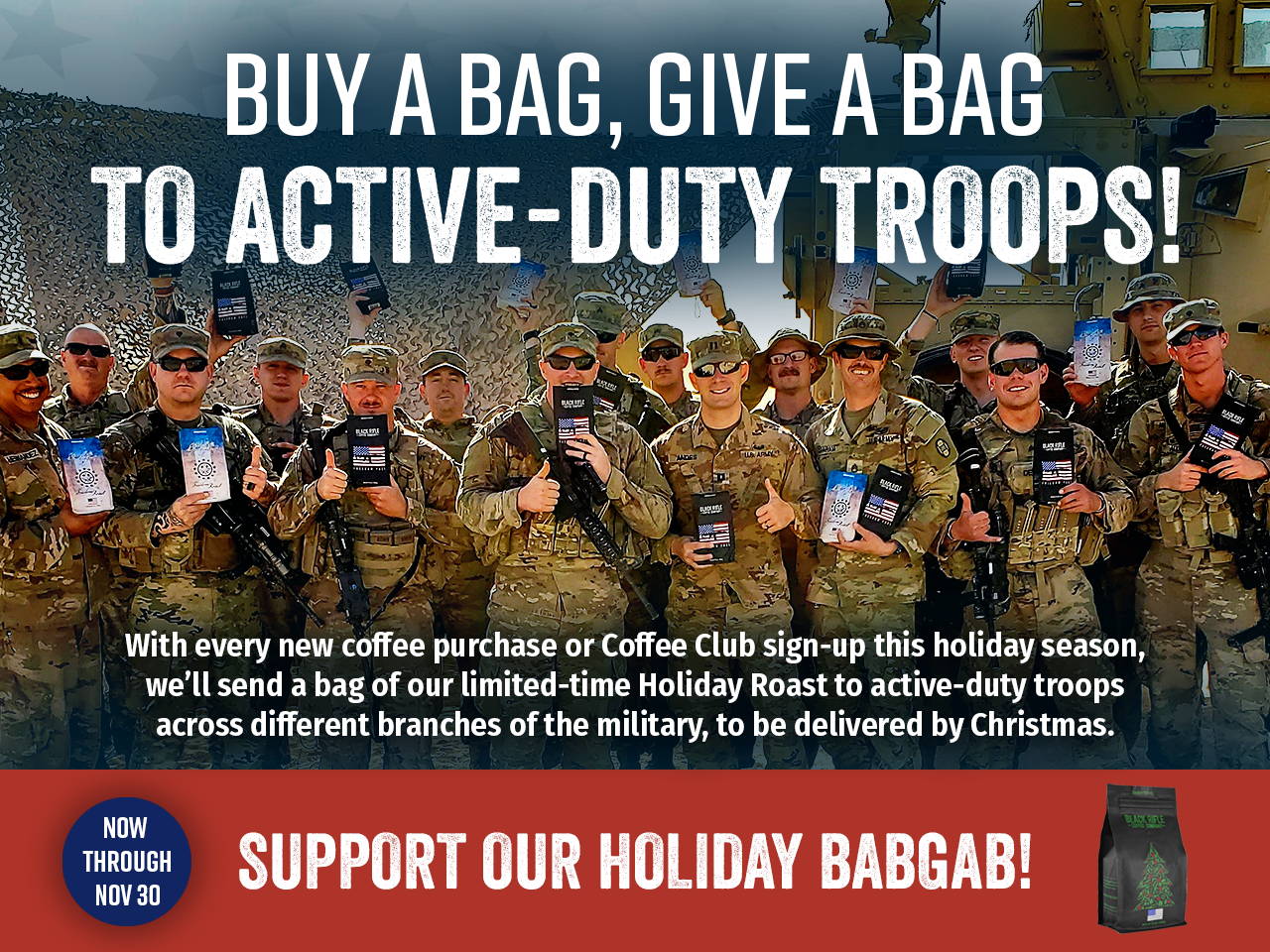 CONNECTED BY SERVICE, FUELED BY COFFEE
Our mission at BRCC is driven by the combination of two passions –– a love for coffee and a dedication to service. It's the values learned from service that helped create Black Rifle Coffee in 2014, and continue to power us today.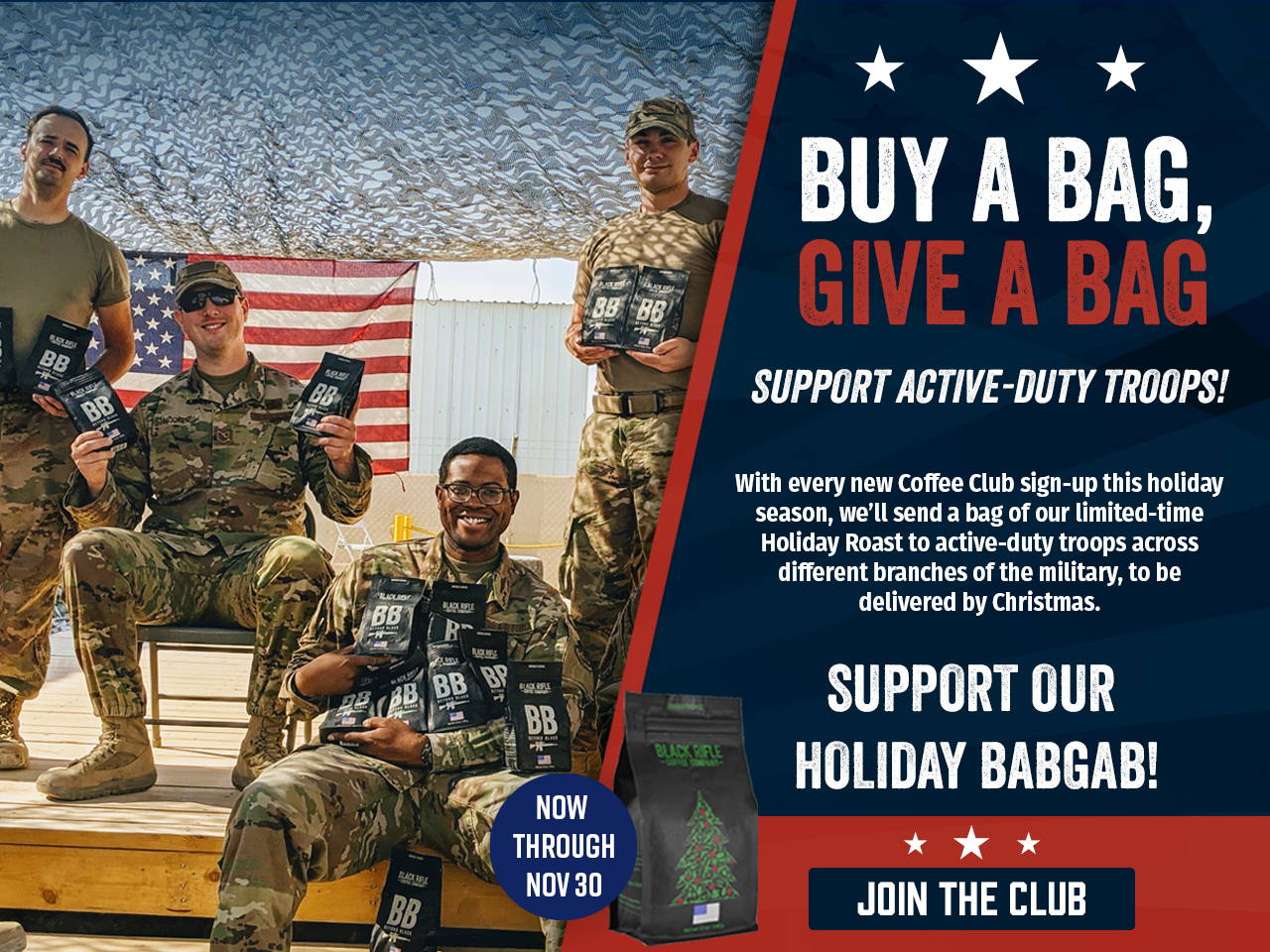 How Many People Are You Ordering For?
Home
I'm ordering for 1 - 5 people
Office
I'm ordering for 6+ people
Select How Many Bags
Select How Many Boxes
12 oz of coffee per bag
12 servings per box
5 pounds of coffee per bag
96 servings per box
Select Delivery Frequency