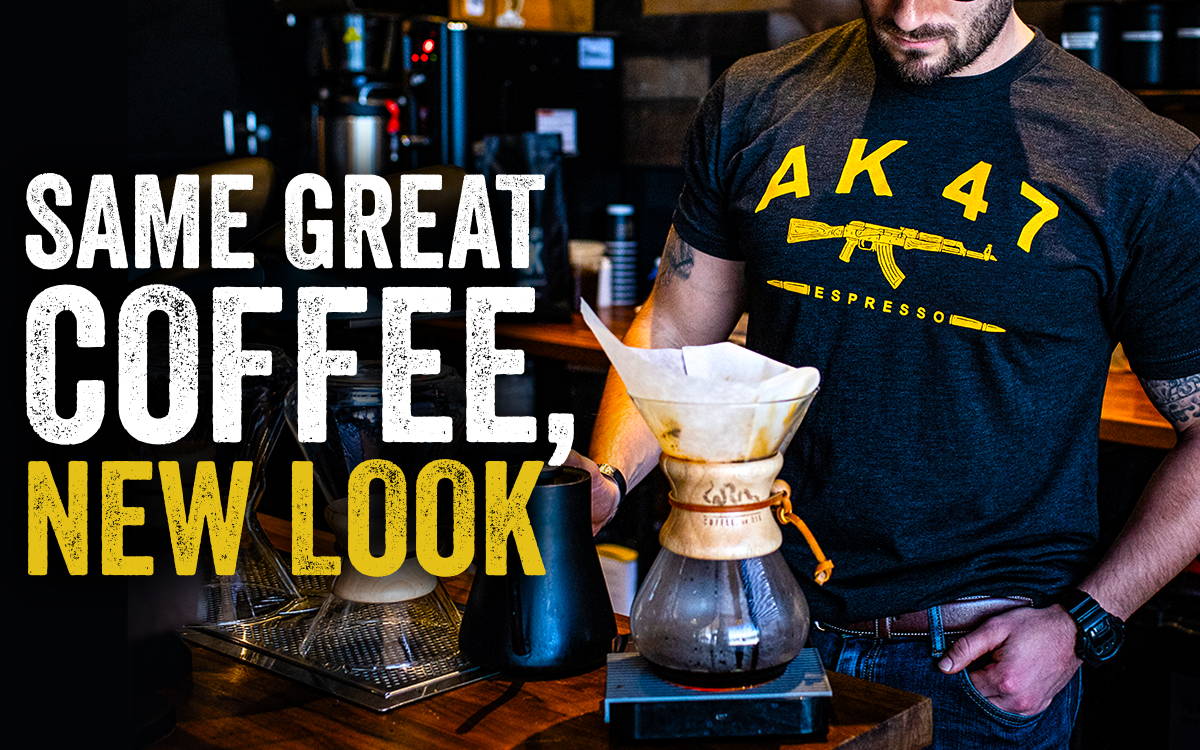 Evan Hafer first developed the AK-47 roast in 2009. He wanted a dependable coffee that tasted great whether you were pulling espresso or making drip. Just like its namesake, the result was a highly versatile coffee that you could take anywhere and brew any way you wanted.

The coffee hasn't changed for more than a decade, but it was due for a little facelift. We're excited to show you the new and improved look to accompany the same amazing coffee that's been a reliable staple since BRCC's beginnings.

The best way to enjoy AK-47 is in the Coffee Club. Subscribe today!
Form
Ground Bean
Ground Bean
Whole bean
Rounds
Roast
AK-47 BLEND
Light Roast
Medium Roast
Dark Roast
Extra Dark Roast
Best of BRCC

(4 Bag Rotation)
SILENCER SMOOTH ROAST
SILENCER SMOOTH COFFEE ROUNDS
JUST BLACK ROAST
AK-47 BLEND
FREEDOM ROAST
JUST DECAF ROAST
CAF COFFEE ROUNDS
JUST BLACK COFFEE ROUNDS
AK-47 BLEND COFEE ROUNDS
FREEDOM ROAST COFFEE ROUNDS
JUST DECAF COFFEE ROUNDS
BLACKBEARD'S DELIGHT ROAST
BEYOND BLACK ROAST
FREEDOM FUEL ROAST
BLACKBEARD'S DELIGHT COFFEE ROUNDS
BEYOND BLACK COFFEE ROUNDS
FREEDOM FUEL COFFEE ROUNDS
MURDERED OUT COFFEE ROAST
When you join the Black Rifle Coffee Club, your chosen brew is roasted, packaged, and shipped FREE to your door every month (or as often as you choose to receive it).
100% Satisfaction Guarantee & Free Returns